"I am happy to tell you that Beehive Estate Sales was chosen for the 2018 Best of Moraga Awards in the category of Estate Liquidator. The Best of Moraga Award was created to acknowledge the best businesses in our community. Congratulations" –Blake Thompson, Best of Moraga Awards
We have also been recognized by EstateSales.org as the Most Viewed Company Statewide and Nationally year after year.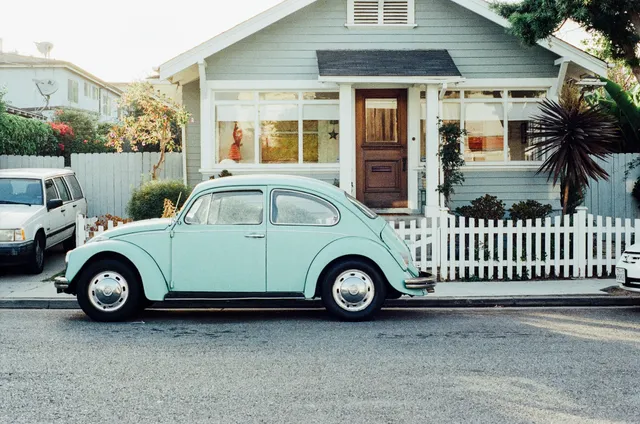 "Vicky and Barbara are truly the dynamic duo. Estate sales can often be an emotional transition in one's life, no matter the reason. Barbara and Vicky have a way to make the client feel at ease. "Relax, it's handled," continues to be the feeling and underlying theme that they leave you with…and they follow through with it. They honor their word and do what they say.
As a local Real Estate Broker, the way in which they care for my clients is key, because for me, it's all about the relationship, and I have to be able to put my name to whomever I refer. With Beehive Estate Sales, I can definitely do that without any worry. They take their work very seriously, and aim to surpass any expectation. Vicky and Barbara are not afraid of hard work. They jump on in and do all that is required to service the clients and get them top dollar for all of their belongings. Whether it be a special piece or art, a box of nails, or an old mustang in the garage, they can and will do it all. They have endless resources, and if they ever encounter something new, they immediately research and find the best options to offer the client, always with the clients' best interest at heart.
Lastly, often times these sales are prior to selling a property. It provides such piece of mind for me, as the Realtor, to know that what was once a home filled with many personal items, is now a clean slate I can work off of in order to get top dollar for them on my end as well. They turn the keys over once the house is completely emptied out. This allows our marketing team to take the next steps to do all that is needed to get the home properly ready to sell. Whether that be painting, or flooring, or staging, or just photography and marketing, I know that at the end of their estate sale date, I can have a property empty and ready to go.
It's truly a team effort that I'm proud to be a part of, and I love how smooth things go when working with Vicky and Barbara. Not to mention their energy. Service always with a smile. Concerns??? They will work through them and always show you the silver lining. Their positive energy is infectious, and I am convinced a huge part of why they are and always will be a great success! Referring them to my clients is something I will continue to do, no matter the size of the project, and gratitude is something that I will continue to give Beehive for taking such amazing care of my clients and always making each one feel equally important as the next. Don't get stung by the others…give Beehive a call. You can't go wrong!"
Best Always,
Julie Del Santo
Broker/Owner, Dudum Real Estate Group
"I just wanted to thank you for a great job on our Walnut Creek client's estate sale. I appreciate your hard work and efficiency. I know my client is pleased. I will definitely refer you to any client who needs your services."
Thank you,
Linda Ehrich
Village Associates, Orinda
"My husband and I have gone to several estate sales and have worked with several different estate sale companies over the past few years. Our experience is not limited to just one sale or one interaction or one company. Our experience has been that there are now so many offering "estate sales", that we have had to pare it down to just a few that we will even entertain attending just so that we are not wasting our weekends driving to a garage sale disguised and advertised as an estate sale. Beehive is always on the top of our list of sales that we attend! Their sales are always packed with quality goods at reasonable prices, the sales staff are very professional and courteous (even under difficult circumstances) and we know it will be a joyous adventure finding that special treasure that we just have to have! A lot of times, if I do not know exactly what the item is that I am looking to buy (but I just have to have it), Vicky has been very, very helpful with the detail, history and pricing of the item. I find that transparency invaluable! Her background in antiques and vintage items is amazing. To everyone at Beehive, Vicky, Barbara, Pam, Liz, Robert, Mike and Mark, a sincere "thank you" for making our treasure hunting so much fun! Keep up the good work!!"
Paula W.
"Thank you Beehive. You did a fantastic job for my Lafayette client, I will highly recommend you to my clients in the future"
Ashley Battersby
Real Estate Broker, Village Associates
"You and your team do an incredible job. I will definitely recommend you to my lawyer colleagues.
Give my thanks to everyone. Your very hard work enables me to take the next step to sell the house. Amazing!"
Bonnie B, Attorney
"You have been amazing.. thank you for having a warm heart and a lot of understanding and patience. Thank you"
Sherrie, Realtor
"It is without hesitation that I recommend Beehive Estates for your estate sale needs. Barbara and Vicky are hard working, smart, kind and trustworthy and treat their clients with the utmost integrity and professionalism."
Tara Rochlin, Broker
Compass
"I recommend Beehive Estate Sales. It's a local company in Lamorinda run by two women who've been in the community many years. They've been very busy since they started this company just in the last year or two."
Holly Henkel,
Realtor®, SRES
Pacific Union l Christie's International Real Estate
"Vicki and Barb and the rest of the team are great to work with. I've been coming to their sales for years as we can count on for reasonable, competitive prices as well as great people on staff. We look up prices on Ebay and other places to compare and most of the time it's a good deal. Like anyone pricing a 1000 items a week, there are bound to be a couple prices that may not be to your liking and a few that will be more than your liking! Talk to them. They are reasonable and will often work with you when you are on target. When we do my folk's estate sale, they would be the first I would check in with. Having been at the end of their estate sales, often, there isn't much left as they ensure things move during the sale. Highly recommend their team!"
Tom G.
"A great experience all around! The owner was able to accommodate a large purchase for our out of state transaction, and was quick to assist with providing additional information upon request. When arriving for pickup, the Beehive helpers made a huge assist with transporting the large collection from a busy estate sale to load out in our moving van. She was quick to follow through on every step of the transaction and was honest and transparent throughout. Whether you are a buyer or a consigner, this company will provide the extra effort to ensure you are taken care of. Thanks again!"
Nik L.